Our mission is to ease all the hurdles in travel and make it pure enjoyment.
Partner with us to provide perk for your users, grow your audience, and monitize your brand.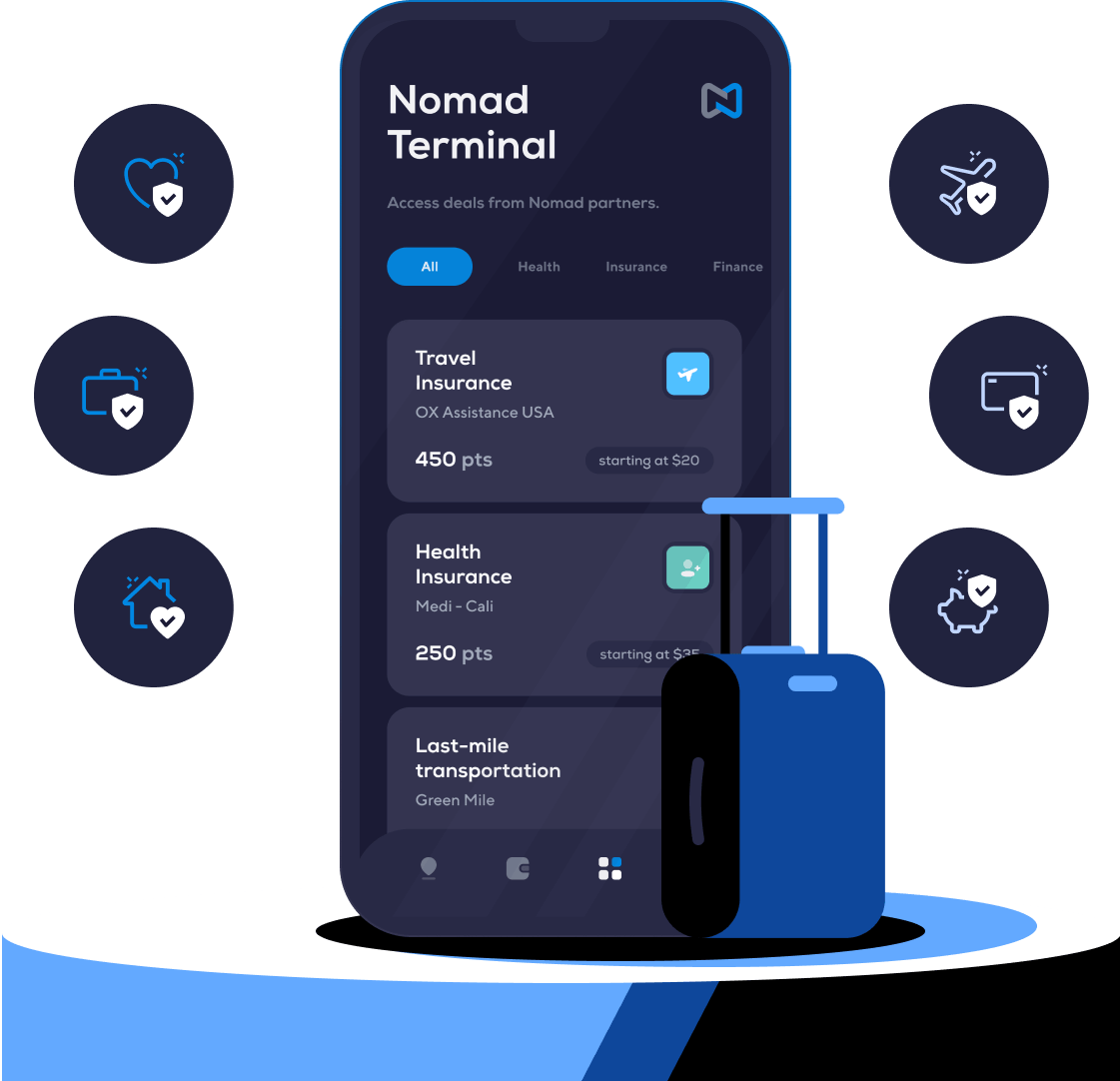 Ways You Can Partner with Us
Why Partner with Us
Global Reach

You'll get a tech-savvy, travel-loving audience from all over the world growing at 40% MoM.

World-class UX

Our app is designed with user's travel journey in mind and enables our partners to provide their offerings natively.

Growth Analytics

We can co-create tailored offerings based on our robust analytics and share insights on how your offerings are performing.

Rapid Integration

We're lean and mean and able to expose our APIs for a wide range of use cases. Let's build something great together.
Featured Partner
+25 years of experience
Helping travelers around the world with their medical & trip cancellation needs.
24/7
emergnecy
Medical and travel assistance services for individuals and groups
Recognized & prized
"Best Travel Insurance Company for 2021" by Forbes Advisor and amongst the "10 Best Travel Insurance Companies" by U.S. News & World Report.